Chosen by Doctors. Requested by Patients.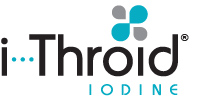 i-Throid® is a superior iodine formulation created to nutritionally support a healthy thyroid.
i-Throid® contains the ideal balance of iodide and free elemental iodine which is highly absorbable and binds with tyrosine to produce thyroid hormones.
i-Throid® works synergistically with WP Thyroid® or Nature-Throid® and a-Drenal® to offer a well-rounded, highly effective thyroid treatment protocol.
Iodine Treatment Program
Available in two strengths: 12.5 mg and 6.25 mg
12.5 mg: 5 mg Iodine & 7.5 mg Iodide
6.25 mg: 2.5 mg Iodine & 3.75 mg Iodide
Doctor approved
Vegetable capsules
Rapid release
Optimal bioavailability
Suzy Cohen, RPh, "America's Pharmacist" talks about Iodine Deficiencies
With over 80 years of trusted medications and doctor approval, RLC Labsis dedicated to formulating comprehensive and effective support formulas that work with the body and its natural healing processes. i-Throid® can be used alone or with a-Drenal®. i-Throid® can also be used in conjunction with WP Thyroid® or Nature-Throid® to promote wellness and complete thyroid symptom relief.
i-Throid® Supplement Facts – 12.5 mg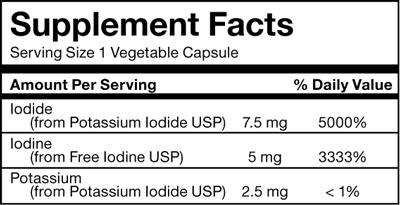 i-Throid Supplement Facts – 6.25 mg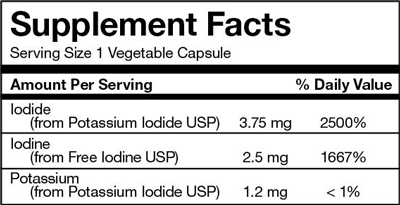 These statements have not been evaluated by the Food and Drug Administration. These products are not intended to diagnose, treat, cure or prevent any disease.