Superior Results. Increased Patient Satisfaction.

a-Drenal® is designed to combat the side effects of adrenal fatigue, while promoting the healthy function of the adrenal glands. a-Drenal® works in conjunction with i-Throid® to balance any adrenal issues that may be hidden or masked by hypothyroid symptoms.
Adrenal Treatment Program
Comprehensive formulation of organic adrenal tissue and adaptogenic herbs
Works synergistically with i-Throid®
Doctor approved
Provides effective support from stress induced symptoms
Promotes calm, balanced physical and mental energy
Helps maintain and normalize healthy cortisol and blood sugar levels
Supports healthy adrenal function
Suzy Cohen, RPh, "America's Pharmacist" talks about Adrenal Fatigue
RLC Labs is devoted to providing trustworthy, efficacious, and natural dietary supplements that are accessible through healthcare professionals. a-Drenal® can be utilized individually or in combination with i-Throid® to implement a comprehensive and highly effective program for supporting a healthy thyroid.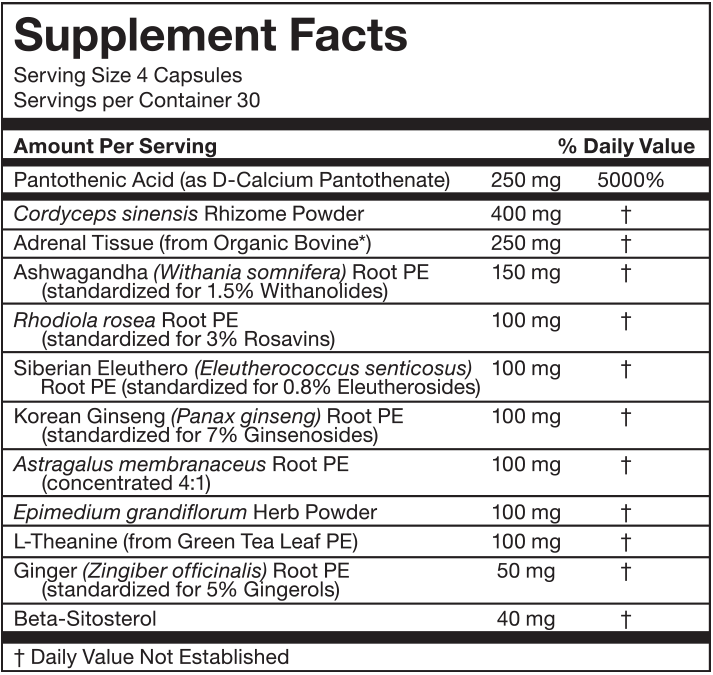 These statements have not been evaluated by the Food and Drug Administration. These products are not intended to diagnose, treat, cure or prevent any disease.